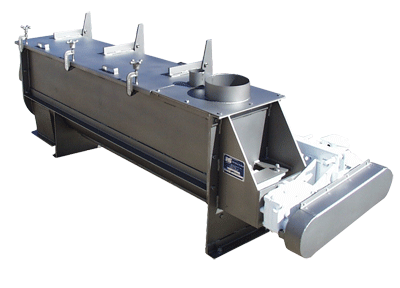 ---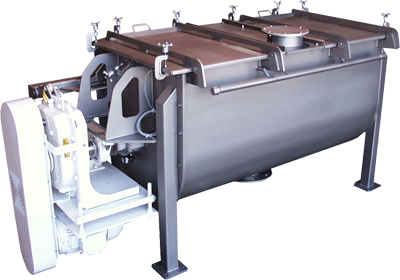 Hayes & Stolz Batch Mixers: Ribbon and paddle style mixers, both single and twin shaft "counterpoise" designs are available for mixing of specific products. Solid steel main shaft and solid steel ribbon support arms. Stainless or carbon steel construction ribbons with intensifier bars.
---
Hayes & Stolz Continous Mixer: Dry ingredient blending for various ingredients. Liquid to dry ingredient blending and liquid coating of dry materials. Slurry blending. Blenders are fabricated of carbon steel, abrasion-resistant steel, and stainless steel with commercial or sanitary finishes. Paddle blenders are available with either bolted adjustable paddles or fixed welded paddles. The bolted paddle arrangement can be easily adjusted to increase or decrease retention time and blending intensity.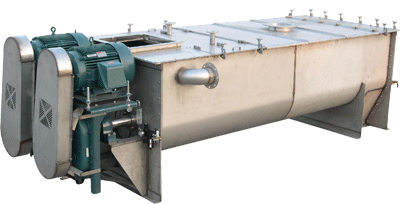 ---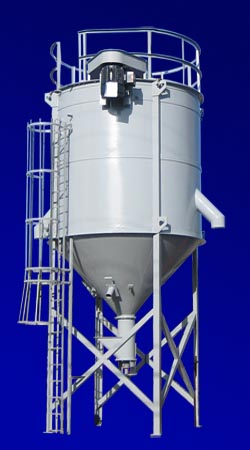 The Hayes & Stolz Vertical Batch Mixer: Is an industrial-grade unit designed to mix dry, free-flowing ingredients. The mixers are available in capacities from 500 to 50,000 pounds.